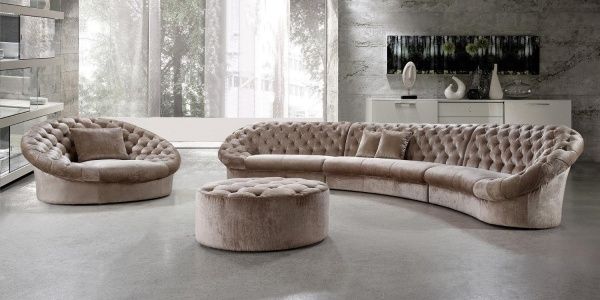 In this day and age, a qualification that can be used practically is considered the most important. Take for example Upholstery Skills, any individual who can upholster furniture through talent or learning can rest assure of being always employed. This practical and relevant skill will lead to employment in a good company in the industry or give you the start needed to begin a small business. In this short article, we take a look at the different courses an individual can enrol to learn upholstery and soft furnishings.
•    The first course is residential upholstery and it teaches how to upholster home furnishings. The course also focuses on teaching how to make repairs to domestic pieces and how to recover them. These include instructions on:
O    repairing
O    tying springs
O    installing or replacing webbing
O    cutting material around frames
O    safely using a nail gun
A student of this course would also learn particular features like creating diamond tufts, buttons, and pleats in the furniture. Things like stitching cover arms, slipcovers and skirts are also covered in the program. Even minute details like hand sewn cushions, zip insertion and squaring off corners are included in it.
•    A second course one can apply for is auto upholstery. This program covers the skills needed to upholster automobiles. Some of the things taught under this course are:
O    rebuild automobile seats
O    cut, sew and cover seats that may be of bench, bucket or boxed style
O    upholstering door and trim panels
O    covering headrests and sun visors
A person would also learn to install convertible tops along with being trained to work with injected mould foam and block.
•    The above two were particular courses. There is an overview course that gives a look inside the history of upholstery and how the craft originated. This program would cover the very basics of soft furnishings and upholstery like creating furniture frames, building spring systems and filling padding. It would then move on to making cushions and fitting fabrics. The program will also teach a little bit about the different kinds of upholstery like marine, commercial, domestic and automobile. Basically, it will give a gist of the tools, materials and fundamental skills needed.
These courses are the best way to start a career in upholstery, but there is another program that can really help gain expertise in the field – the textile course. This class guides students on all the natural and human-made fibres available to us today. It goes in-depth on the nature of each textile and how it can be used in manufacturing, design and any aesthetic application. Even the textile fibre classification is taught in this course that talks about the structure of yarns and fabrics.
A student would become familiar with fibre content, embellishments, performance features, comfort, maintenance needed and surface treatments required.  Choose any of the courses if you wish to begin a career in soft furnishings and upholstery. Each will teach you a new skill equally well.

Know More About : Focusing On Fire Safe Furniture